"Zapata y Los Zapatistas" Posters.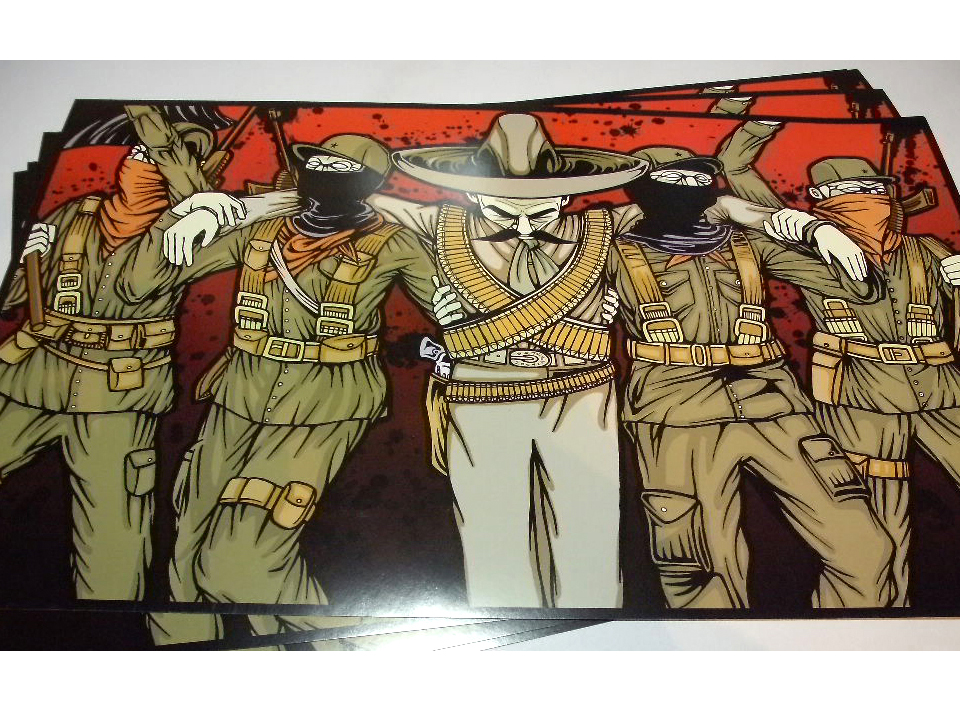 "Zapata y Los Zapatistas" Posters.
Limited edition posters (200 copies), Offset Printed 55cms x 33cms.
The Poster is carefully packaged in a 36.6cm x 6cm cardboard sealed tube.
Please click on "More details" below to see the actual price depending on your zone.
………………………………………………………………………………………………………………………
Posters de edición limitada (200 copias), Impresion Offset de 55cms x 33cms.
El Poster es cuidadosamente empacado en un tubo de cartón de 36.6cm x 6cms.
Por favor haz click en "More details" abajo para ver los precios dependiendo de la zona.
El total ya incluye costos de envío a cualquier parte de México= $250 PESOS.
El tiempo de envío varía entre 5 a 10 días vía Mexpost.
Total price including shipping to U.S. and Canada is= $24.40 USD.
(Note: This price gets lower if you add two or more items)
Shipping takes around one week.